spread this like wildfire
Rangoli is meant as decoration and thought to bring good luck. The images are often geometric shapes, deity impressions, or of flowers and petals. Sometimes, designs are very elaborate and are painstakingly crafted with the help of many people.
Marcelo scores the first goal of the World Cup…against Brazil.

His face though. I laughed so hard during this that I cried. At least Neymar saved the day.
President Obama is answering your questions on education and college affordability in his first-ever Tumblr Q&A today.

Tune in right here at 4 p.m. ET, and make sure to follow us @whitehouse.
The Fault in Our Stars Book Review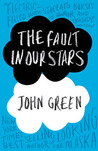 The Fault in Our Stars by John Green
My rating: 2 of 5 stars

I really wanted to like this book because I follow John Green on tumblr and I follow the vlogbrothers and I so wanted to love this book like so many in the nerdfighter community seem to. But it wasn't my cup of tea at all. Here are my thoughts and issues listed.

1. The plot "twist" was very obvious. Which isn't a bad thing per say but I don't think it was meant to be obvious, in which case it could have been handled better.

2. The voice of Augustus Waters is so pretentious and completely rubbed me the wrong way. I wanted to like him, and I felt sympathetic for his situation, but every time he had any dialogue I was internally sighing with annoyance. Hazel was better, her voice I could handle and I liked her for the most part.

3. I liked Hazel's dad. And her mom too, sure, but especially her dad.

4. Honestly, without Augustus Waters this book would've been so much better. Like even if it just focused on Hazel making friends or not making friends in support group and going on a trip with her family and getting treatment, etc. I also thought the way Gus's previous relationship was handled and explained was a bit of a cop out so it could all be new and wonderful and right and soul-matey with Hazel and it was another reason I really didn't like his character.

5. I know everyone goes on about how sad this book is and how it touched them so deeply or emotionally but I honestly think it was cheap emotion. I wasn't emotional over it and I think it's because it feels like it's trying so hard to be emotional and profound and it just feels like someone trying to manipulate the reader into going "THIS IS SO SAD ARE YOU SAD YET BE SAD!" Which I think is just discourteous to readers.

6. Me not liking this book does not mean it wasn't successful and meaningful to many people.

7. I'll probably give Looking for Alaska a try because it was recommended to me by a friend as a childhood favorite. And I hope I like it better.

View all my reviews
bunny eating rasberries
aka bunny putting on lipstick